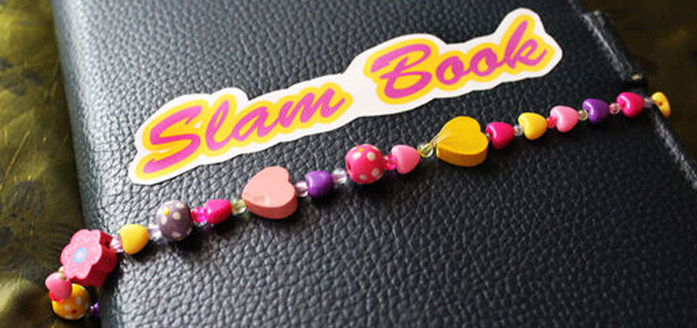 Best Slam Book Questions 2022
Slambook, we all have heard about it, as it was one of the best memories of our childhood times. For those of you who are unaware of it, Slambook is a notebook or a diary consisting of various questions which your friends answer about you. Questions are of various types related to your choices, likings, etc. Teens and kids keep slambooks to get it answered by their friends. They keep them as memories for life after school. 

Slambook comes in different styles, colorful with fancy designs, in different sizes, and some have friendship quotes. There are many questions in Slambook; nonetheless, children use it as their favorite pastime in schools. 

Teens and kids also prefer to make their own slam book instead of getting a ready-made one. The reasons could be they want something new in the question section, or they want to give it a personalized touch. However, the biggest challenge one faces while making a handmade slambook is deciding the questions. 

If you are stuck with a similar dilemma of selecting the Slambook questions, then you have landed in the right place. We have a cool collection of slam book questions for school friends and lovers. 

Slam Book Questions For School Friends 
As we all know, the craze of getting slam books filled is among the school friends. So here are the best questions you can use for your handmade slam book. 

● Who is your first crush? 
● Tell me your craziest dream? 
● One quality you like the most in me. 
● Five things you want to change about me. 
● Who is the most important person in your life? 
● Do you love me? 
● Name your best friend. 
● Where do you want to go with me? 
● What relationship do you want with me other than friendship? 
● Dedicate a funny name to me. 

We are sure you and your friends both love these questions. Therefore, send these questions to your friends or write them down in your own slam book and see the funniest answer to these questions.

Slam Book Questions For Couples 
If you want to spice up your love life, then we have some great questions for the Lovers slam book. These questions surely give a new direction to your intimate bond and bring you closer.

● What is your secret fantasy? 
● Name your secret crush. 
● Who do you want to date other than me? 
● My worst habit is that you want to change. 
● Where do you want to take me and why? 
● One song you want to dedicate to me. 
● What was the first thing that you noticed in me when we first met? 
● Where do you want to take me for a dream date? 
● What are your expectations from this relationship? 
● Tell me your two best moments with me in our relationship. 

Stop thinking about whether to send this to your lover or not. Share these questions with your partner, and be ready for some most hilarious and interesting answers.