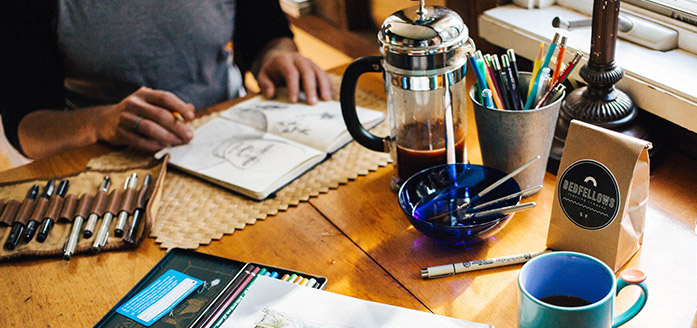 Ways to Kill Boredom: 5 Proven Methods To Get Rid Of Boredom This Quarantine
Are you sitting idle at home and having nothing to do? Alright, then we have something to cheer you up. Getting bored at home is quite normal, and many of us are sailing into the same boat in this covid pandemic. Due to various restrictions, we cannot travel much and not move outside our home freely like earlier we used to. 

But, do you know there are ways to kill your boredom and make yourself super productive and happy. The good news is you can do a lot of stuff even while staying at home. You do not need to fear if your clock is ticking slower. We will give you some awesome ideas that can help you to overcome the monotonous life and enjoy it to the fullest. 
Must read: Pros And Cons Of Online friendship 
Things To Do To Scrap Your Mundane Life 
You don't have to be bored by staying at home. Rather, switch to some fantastic activities to keep fun alive. Here we have listed down a few. 
Start Movie Marathon 
Bring your popcorn in and start binge-watching. Watch all web series and movies that you have missed earlier due to the daily hustle and bustle of life. Open your Netflix, and start your movie Marathon and then discuss with your friends. 
Give A Complete Makeover To Your Room 
Sometimes, similar arrangements in a room can bring dullness to life. That is why one has to make changes from time to time in their home or room, order new photo frames or decorative items for your room. By doing this, you will get a chance to see newness in your room. 
Be Active On Virtual Platforms 
There are thousands of websites where you can kill your time by playing online games. Moreover, you can also look out for online quizzes and trivia. Play with your friends, challenge them. By doing this you and your friends all can stay connected and enjoy together.
Start Your Own YouTube Channel 
Do you have any hobbies? Does cooking make you happy, or do you always dream of being a dancer? Here is a chance for you to give a good online platform to your hidden talent. By doing this, you will help yourself a lot. First, you can remove boredom from your life. Secondly, you will become more creative with this. 
Enroll Yourself In An Online Course 
Learning is a part of life and cannot end at all. Do you remember the time when you wanted to do a course or learn a new language, but due to lack of time, you did not get the chance? Now you have all the time for it. Enroll yourself in an online course or thing you want to learn. There are so many universities and online platforms providing online training. So, be productive in this manner so that you can brighten your future as well. 

All these methods will help you to kill boredom and give your life a new direction. We are sure you can now feel less worried and now have a lot many ideas in your mind as well. So, what are you waiting for? It is time to bring back the fun once again.
Read also: Guy Best Friend Vs. Girl Best Friend